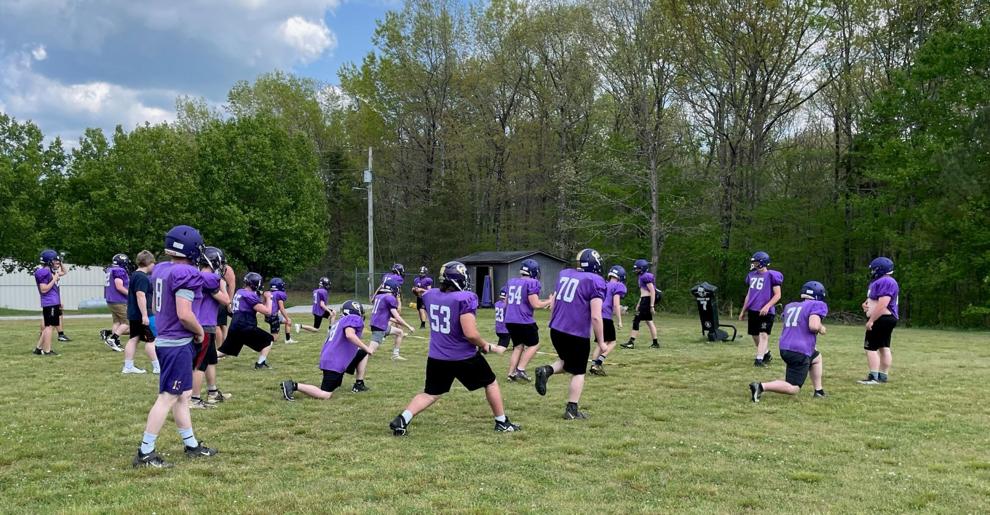 The Grundy County High School football team hit the field Monday in helmets and shells for the first spring practice of the 2022 season.
Twenty-nine suited up and ran base sets and plays for head coach Nick Bryant, who is entering his eighth season at the helm.
Bryant, who coached GCHS from 2009 to 2014 and never missed the playoffs during his initial run, returned to Coalmont last season and led the Jackets back to the postseason for just the third time since his six-year absence.
"I thought we had a good turnout for our first spring practice," Bryant said. "Especially with the baseball boys still in season and our SAS guys still playing spring sports, I think having 29 is a great starting point.
"I thought the guys came out with a good attitude, and they paid a lot of attention to detail. You love to see that type of dedication from the get-go. Every coach would love to see that carry over through the summer and into the fall."
The 2021 Yellow Jackets were 2-9 with wins over Whitwell and Community. GCHS fell in the first round of the playoffs at top-seeded Loudon.
The 94th season of GCHS football kicks off with the annual Sequatchie Valley Jamboree at Sequatchie County High School on Friday, Aug. 12. The regular-season slate features four home games and six away games.
Grundy County opens the season with back-to-back home games at Crisp Field. Marion County visits Coalmont on Aug.19, and Tyner comes to the mountain on Aug. 26.