5-6 Gruetli Blue Champions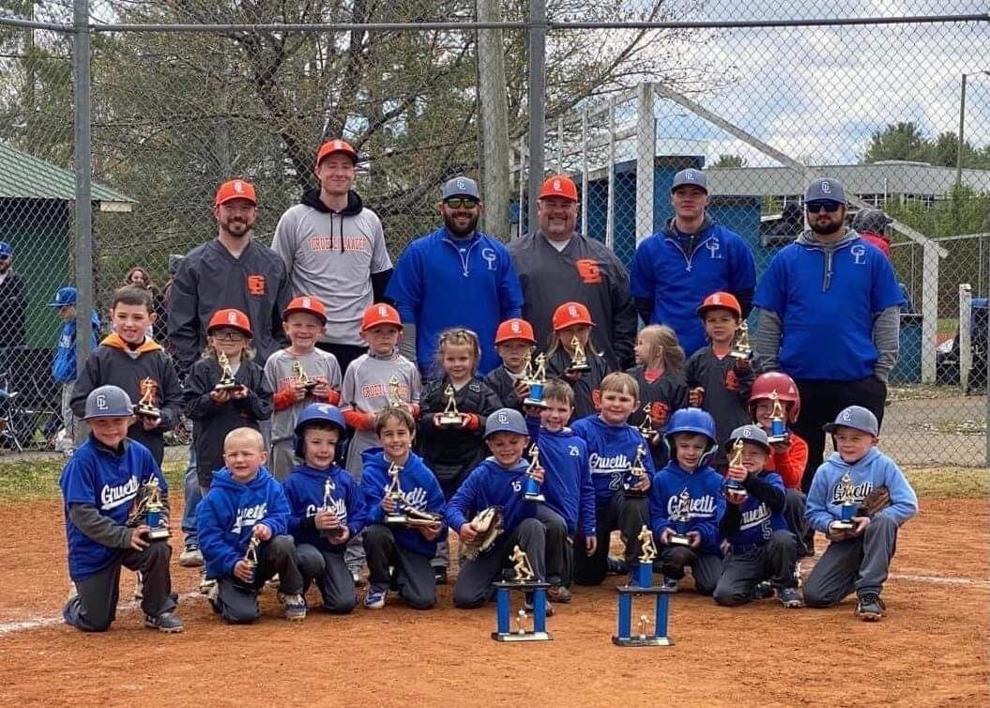 In front from left are Bo Nolan, Colt Hobbs, Marshall Barrett, Reed Nolan, Tavin Jackson, Dawson Killian, Kade Graham, Ridge Eberhart, Cove Nolan, Case Hobbs, and Malachi Bean. Coaches are Michael Nolan, Travis Eberhart, and Tanner Bean.
7-8 Gruetli Orange Champions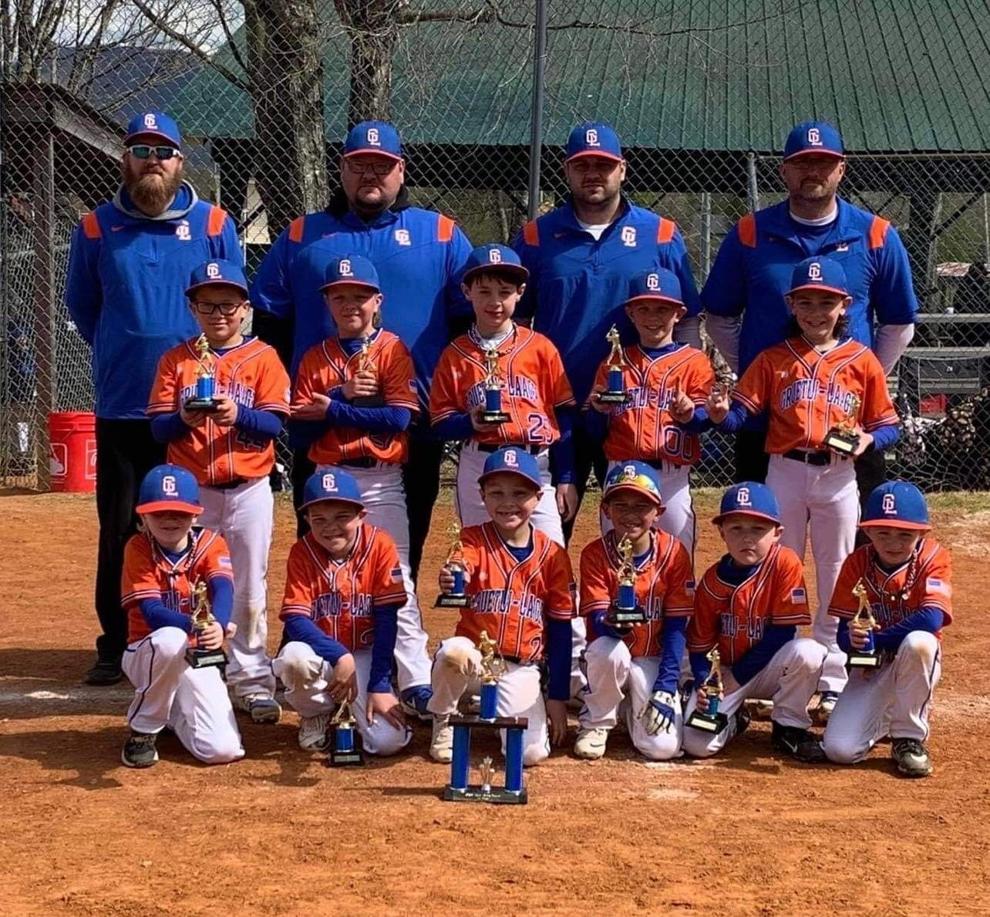 In front from left are Saban Bryant, Tucker Killian, Brantley Smith, Weston Hobbs, Jackson Holt, and Case Harriman. Middle row is Lincoln Mainord, Kyler Weaver, Kashius Hart, Bentley Mainord, and Slyde Cunningham. Coaches are Ronnie Bryant, Chad Smith, Mikie Mainord, Michael Harriman and Josh Hobbs not pictured. Not pictured: Nash Layman, and Drayten Anderson.
9-10 Gruetli White Champions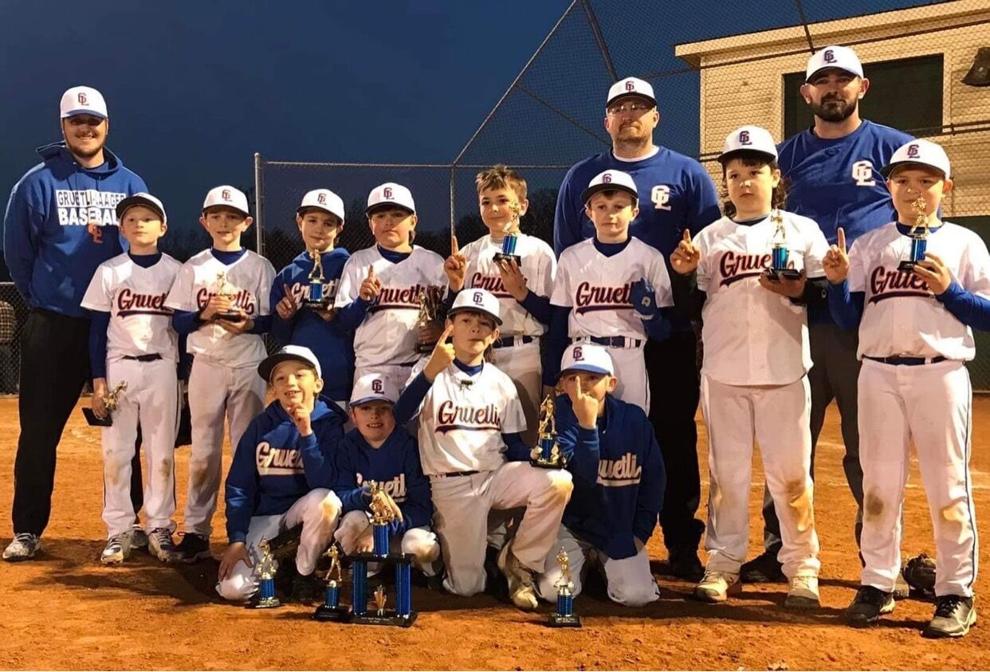 In front from left are Koltyn Barrett, Briley Scissom, Kase Nunley, and Kaleb Hanner. Middle row is Brentlee Johnson, Knoxx Woodlee, Easton Arnold, Kasin Nolan, Stihl Cunningham, Judson Harriman, Kiley Huntley, and Bryson Parker. Coaches are Houston Mainord, Michael Harriman, and Toby Woodlee. Not pictured: Lain Condra
On the runner-up 5-6 squad were  Jaxton Fults, Tydus Sanders, Wesson Long, Colston Rich, Ava Shrum, Mallex Mainord, Emery Layne, Ariella Sanders, and Waylon Shrum. Coaches are Blake Rich, Jonathan Fults, and Robby Long. Not pictured: Ayden Adcock, Coleman Caldwell, Carter Ladd, Sean Nunley, and Maverick Williamson.