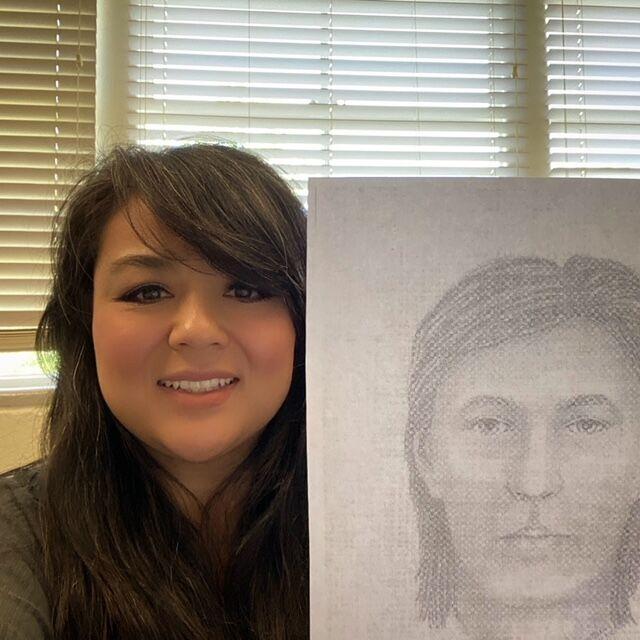 Barbara King Ladd of Sewanee led the charge in helping to discover the identity of a body found in Marion County in December of 1985. The body of an unknown well-dressed man, presumed to have been dumped, was discovered off of Interstate 24 near South Pittsburg.
On Jan. 29, 2018, Ladd, a Life Skills Teacher at the Campora Family Resource Center in Franklin County, came across a newspaper article that was asking the public for help with identifying 'The 1985 Marion County John Doe.' The article was written by Ben Benton of the Chattanooga Times. Ben had been contacted by Larry Davis, the investigator for the 12th Judicial District Attorney General's Office, who wanted to bring attention to the case and try to identify the man. Davis was the original investigator when the body was discovered dumped off of interstate 24 on Dec. 16, 1985. Over the years, Davis worked hard to keep the case from going completely cold. It was one of two cases Davis hoped to solve before he retired. The 2018 article included a forensic sketch made in 2002, which, combined with a description from the 1985 autopsy, might help to identifying who the John Doe might be.
Ladd immediately became intrigued by the article and set out to discover the man's identity. She soon came across a missing person from Georgia named Donald Boardman. According to Boardman's sister, the last time the family heard from him was in November 1985. Boardman had contacted his parents to confirm that he would be traveling to Clearwater, FL to spend the Thanksgiving holiday with the family. He had told his mother that he would be attending a health food show at the Atlanta Convention Center before heading to Florida for the long holiday weekend. He never made it to Florida.
Harry Boardman, Donald's father, had filed a missing person report with the Chamblee Police Department Nov. 19, 1985, stating the last time he spoke with his son was three days earlier on the night of Nov. 16, 1985. Boardman's employer at his new job in Atlanta at Miller and Zell Designs also hadn't seen him since that same day. According to the National Missing Person Directory, Don Boardman disappeared from a Health Fair at the Convention Center in Atlanta just before Thanksgiving. Websleuths.com states that Don was last seen alive Nov.23, 1985 at 10:24 p.m., but there is no mention of this in the Chamblee police reports.
The only other information Ladd could find on Donald Boardman was a newspaper article which reported that three criminals were found in East Point, GA with Boardman's new 1985 Camaro, his ID and credit card. East Point officers, while searching Boardman's Camaro, found a Visa card with Boardman's name on it under the left rear seat where the male passenger had been sitting, according to the report.
Investigators at the time sought connections between the missing man and the trio found with his car. Boardman's Visa had been used after he was reported missing to make a variety of purchases from gas stations, two department stores and two Chevrolet dealerships, according to 1985 police reports.
Other purchases using the card were made at a motorcycle salvage shop with descriptions matching the trio found with Boardman's car, the reports state. Since 1985, the two men have died but the woman still lives. The vehicle was impounded and the credit card was held for evidence. There is no evidence or documentation indicating the three were charged in connection with Boardman's disappearance.
Ladd spent the next few years trying to connect the dots.
"I didn't know it at the time, but God was at work, bringing together all the right people to solve this case and bring his family closure," Ladd said. "I would look at Donald's picture and my heart ached because I knew somewhere out there, there had to be someone who loved this man and was looking for him."
In late April 2021, Ladd sent the information from Marion County's investigation through a Facebook message to Chamblee police with the hope that they would have more information that would allow Donald's family to be tracked down and to determine if he was indeed the John Doe from 1985.
"I intentionally decided to send it through Facebook so that the person who received it would know it was a real person and see my picture and know that I wasn't crazy," Ladd said. "I think it was God's hand again that the message went to Lori Bradburn, who read the information and became interested in it."
"I am so glad Lori [Bradburn] received my message," Ladd said. "Lori is the Criminal Analyst with the Chamblee Police Department, where Donald's family filed a missing person report in Nov. 1985. She was convinced we had a match, and she was able to track down Donald's sister, Debbie. With Debbie's DNA, we were finally able to confirm, the 1985 Marion County John Doe, is in fact, Donald Boardman."
Ladd continued, "I think it is really cool how God brought all of us together to solve this case. There is Larry Davis who originally investigated the case. He kept the case in his heart, all these years, and had the idea to contact Ben to do a story to raise awareness of the case. Then I come along and read the article. God knows I am a curious person, and He knew I would follow that curiosity tenaciously until I was satisfied. When the case stalled in Tennessee, it was through prayer that I decided to contact the Chamblee Police Department. I chose to contact them through Facebook, where my message was received by Lori Bradburn. Without Lori, I don't think we would have been able to find Donald's sister. So it took all of us, working together for this case to be solved, and for Donald's sister to finally have some closure regarding her brother."