This weekend Great Stage Park will be head banging and moshing when the Exit 111 Music Festival comes to town. The newest festival to the Bonnaroo grounds will see dozens of hard rock and heavy metal bands converge on Manchester for three days of metal mania.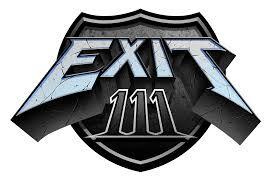 The festival will be headlined by Lynyrd Skynyrd, Def Leppard and Guns N' Roses on Friday, Saturday and Sunday, respectively. Other artists coming to The Farm include Slayer, ZZ Top, Deftones, Seether, Cheap Trick, Skillet, Alter Bridge, Coheed and Cambria and Lamb of God, among others.
The festival was announced earlier this year from founder and co-producer AC Entertainment. AC Entertainment joined with C3 Presents, the company behind Lollapalooza, to bring hard rock to the 700-acre Bonnaroo site in October.
According to festival organizers, Exit 111 is anticipated to bring in about half the crowds Bonnaroo brings in. With this year's Bonnaroo attendance estimated at 80,000, that means Exit 111 may bring around 40,000 hard rock enthusiasts to Manchester this weekend.
Tickets for the festival went on sale in late April, including VIP and platinum packages. According to festival officials, $2 from every ticket sold will be donated to charity. Of that $2 donation, $1 per ticket will be donated to Suicide Awareness Voices of Education (SAVE). The other dollar will be donated to local charities, though the beneficiaries have not been decided.
Bonnaroovians who also attend Exit 111 will no doubt recognize the grounds as the same Farm they visit in June, but Exit 111 will be a smaller festival than Bonnaroo. Exit 111 will only have three stages to Bonnaroo's five main stages. The festival will also differ in that it offers a car show, freestyle motocross demonstrations, a sports bar and performances by the adult circus Paranormal Cirque.
According to the festival website, the Mega Sports Bar will have plenty of events for sports enthusiasts to enjoy at the 20,000-square-foot venue, including football, baseball, hockey, soccer and more. The Mega Sports Bar will open at 6 p.m. Thursday, 3 p.m. on Friday, 9 a.m. on Saturday and 11 a.m. on Sunday.
The Red Bull Motocross Experience has multiple demos scheduled throughout the festival, including two on Friday and three on Saturday and Sunday.
The car show will be located in the northwest portion of the festival grounds,
The festival will also "salute a rockstar of a service person" each day of the festival to show appreciation to all the men and women serving in the U.S. military, as well as fire, police and emergency medical services.
Thirty-one food vendors will be on hand during the festival, including Bonnaroo staples Spicy Pie, Bearclaw Coffee and Humpty's Dumplings.
The gates will open at 3 p.m. Thursday for campers to set up for the weekend.